The only media which guarantees consumer interaction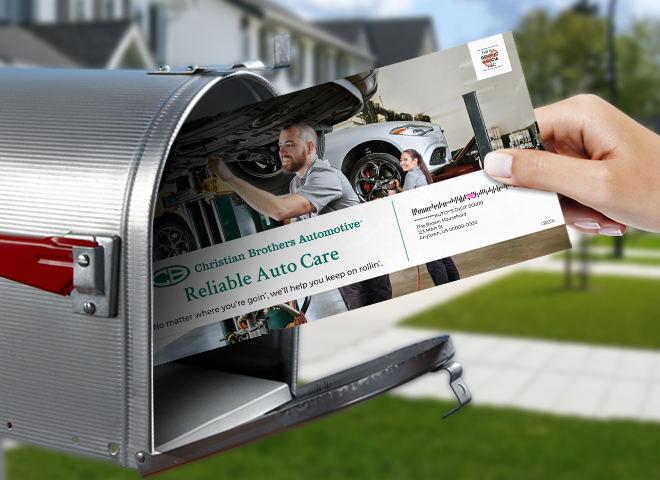 Christian Brothers most profitable customer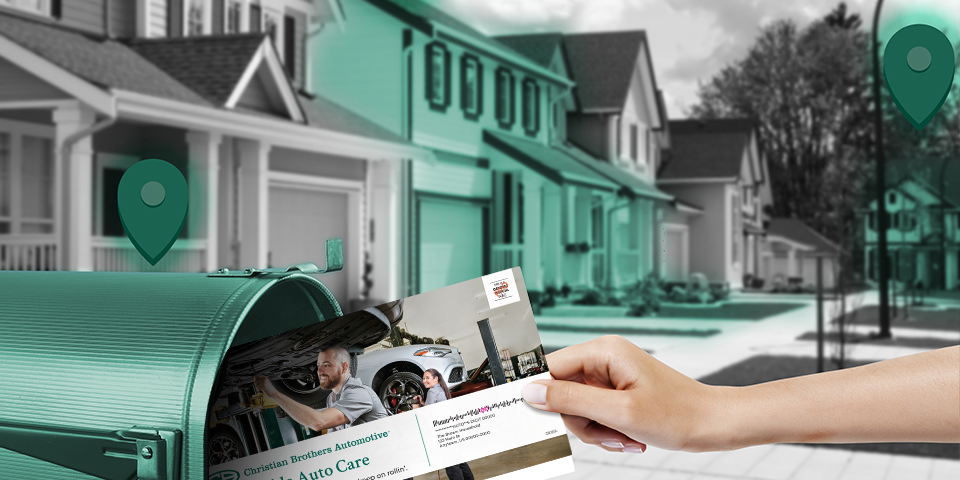 CBAutoTM.com teamed up with the Christian Brothers Home Office to analyze the transactional data across multiple stores. Using DBM Group's national consumer database and demographic information, we were able to append multiple demographics to Christian Brothers' customers. CBAutoTM.com looked at information such as frequency and transaction size to determine what is the identity of a "Christian Brothers' Most Profitable Customer". We were then able to create a specialized custom segment just for Christian Bothers franchisees to target: Age 35+, Married, Homeowner with household income $75K+
Back to top
Target Every Door
Saturate all households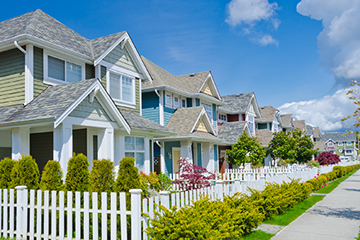 Reach all residential households in your defined trade area with our most affordable segment. All addresses are 100% postal verified and deliverable.
New Movers
average mailed every two weeks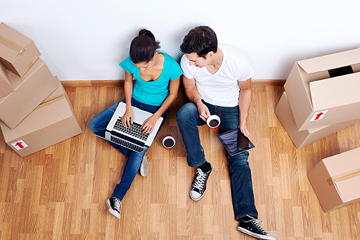 CBAutoTM.com has the largest, most timely and robust National New Mover database available. Reach consumers before they develop driving patterns and loyalties. It's like a mini grand opening for each new mover.
Back to top
Brian Hoffman 2014
Owner, Amarillo, TX
"Before reaching out to CBAutoTM, my shop was experiencing stagnant car counts on a weekly basis. After mailing to the "Christian Brothers' Most Profitable Customer" Segment my weekly car count has increased by 10 cars!"
Aaron Fitzgerald 2015
Owner, Jackson TN
"I have been using CBAutoTM.com since the summer of 2015 and found that I get a 60% better rate of return than other local coupons. Since using them I have been cutting out other advertising and spending more with CBAutoTM. I will continue to use them as my go to mailer."
Darleen Reese18 year Christian Brothers Owner
Brentwood, TN
"We've been in business almost 18 years and although I was very skeptical of using mailings to reach people, I decided to check out CBAutoTM.com and see what they offered. They listen to my concerns and my thoughts regarding the mailings, offer suggestions and willing to stay within my budget. It's such an easy process they handle everything and they check back with me to see how things are going. We have seen a 576% ROI which is a much better response to our mailings than I expected."
Brian Bufkin 2017
Owner/Operator, Fulshear TX
"My Location has been open for a little over a few months now and I've tried various types of marketing, such as Money Mailer, neighborhood newsletters and magazine ad's, but NOTHING compares to the results that we are seeing with CBAutoTM.com. We consistently mail a combination of all households and New Movers, because it's an extremely important part of our growth and of our marketing mix."
Andy Miller 2014
Owner/Operator, Dickinson TX
"We have been using CBAutoTM.com since 2014 and we consistently see an ROI of 59% at both of our stores. We have canceled many other mail providers such as Valpak and Money Mailer that have not performed at the same level as CBAutoTM's programs! Only your targeted direct mail programs have given us this kind of return! Thanks for an AWESOME product! We recommend it to everyone!!!"
Brett Clancy 2015
Owner, Meridian, ID
"We are receiving great redemptions, it kicks Valpak's tail"
Mike Tyler 2015
Owner, Colorado Springs, CO
"The site and ordering process is easy to use and has been very successful for me"
Charles Yun 2015
Owner, Apex, NC
"We were consistently seeing offers being redeemed from the mailers!"
Back to top
ROI
229%
$1,271 Spend
$8,377 Revenue
$42 Cost per Customer
Cindi Smith, Dallas TX
ROI
437%
$4,325 Spend
$46,448 Revenue
$52 Cost per Customer
Jonathan Carr, Georgetown TX
ROI
4878%
$5,801 Spend
$577,601 Revenue
$21 Cost per Customer
Sid Moore , North Little Rock AR
ROI
427%
$4,510 Spend
$47,495 Revenue
$38 Cost per Customer
Brian Klaubert, Suwanee, GA
Back to top
Are you ready to create your customized marketing campaign? Create an account or log in to begin placing your order.
---